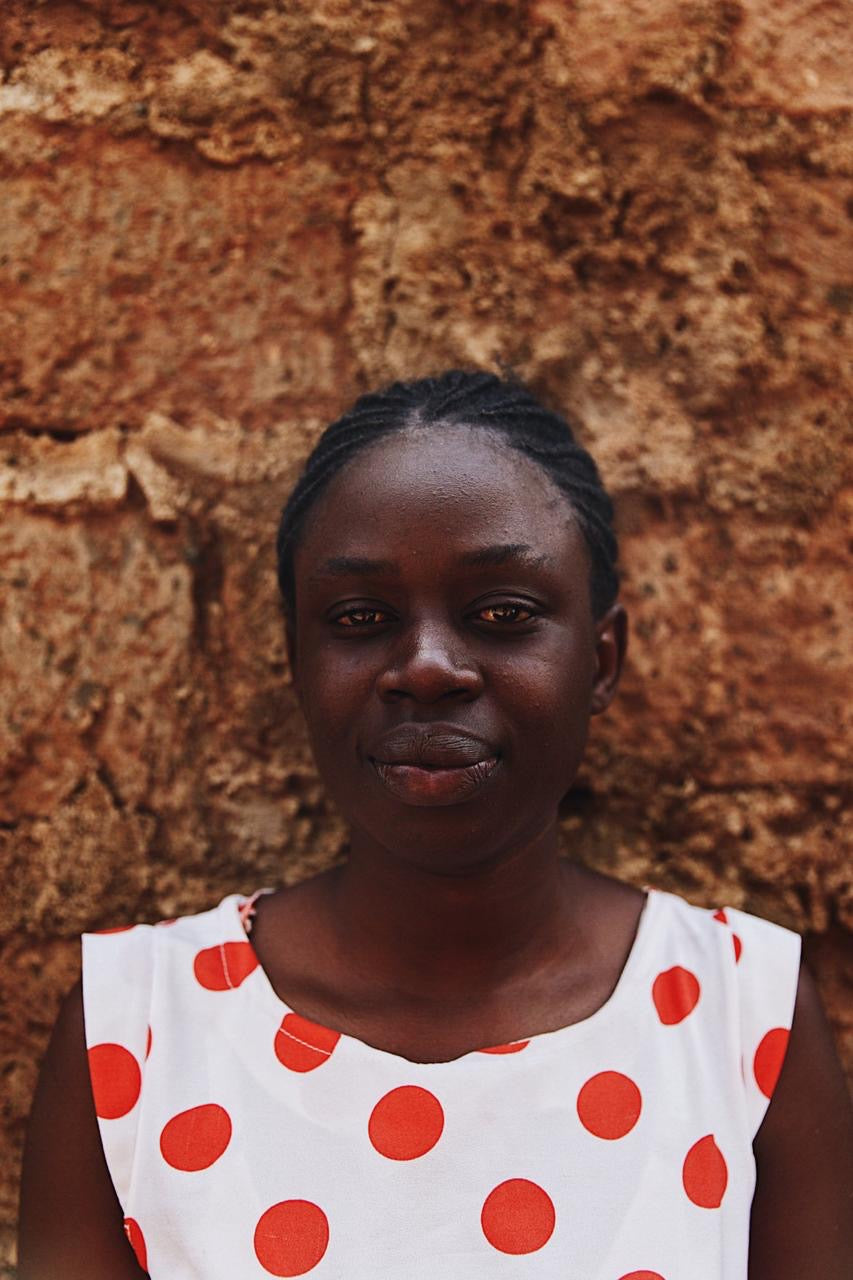 in Blog
I am Annet Juma from Hai Africa.
I was born in Nairobi, Kabiria region. I am the fourth child in a family of eight children, six girls and two boys. My parents were great, but we had a lot of financial difficulties. Even so, they tried to give us the best education.
Because I was committed, I managed to go through all the difficulties and graduated in Nursing. I grew up struggling, knowing that I was the only person responsible for improving my life and also contributing to my family.


I cannot say that I enjoyed my childhood like most other children do. I say this because I never participated in fun activities such as concerts, games and visits to playgrounds. My parents couldn't afford these things. But despite everything, I'm grateful for life.
I'm my parents' breadwinner. I'm glad they're still going strong and alive. From my childhood, I learned to work hard so that we could all add up our savings and make sure we had food on the table, even if it meant just one meal a day and nothing else.
I remember when I was little, during Christmas weeks, I didn't expect any gifts from my parents. But one day, my dad surprised us with new second-hand clothes. I will never forget that day. So special.
Today I am married to the love of my life. We were blessed with two children: a girl and a boy. One of the most beautiful moments for us was the day I gave birth to my daughter: Maria Yulea. The joy of being a mother was incredible. For many women, becoming a mother is the best experience they could ever imagine, and I am no exception. From the first day I saw my children I always enjoyed being around them. My children are very active, jovial and healthy. They like to play, share old memories and the things they learn.


I really enjoy spending time with children. I like to teach them morals and things they should do to become good and responsible people. I like teaching because I think it's a way to correct, guide and direct children. It's also a way to discover the meaningful things inside them, like their talents. All these must be nurtured effectively.
I also enjoy teaching because it is the best "medium of learning" for me as a person. Since starting this teaching career, I have learned many life lessons. More than I ever did in my entire personal life. Teaching is not just a career for me, but a passion, a lifestyle, a great purpose.
I want to take this opportunity to thank Hai África even more for giving me the opportunity to fulfill my dream. Before Hai, I was just a desperate mother full of dreams of one day being a teacher. That's why I thank God for Hai Center. Not only for the work, but also for being a channel that allows me to practice my passion: teaching.
In general, Hai helped me not only financially, but mentally as well. It was a light at the end of the tunnel for me. They fully sponsor my studies, and now I can continue to pursue training in Early Childhood Education and improve myself as a professional. In addition, I am healthier, because the holistic approach, the philosophy of our diet back at the school, led me to have a balanced diet.
The day I got my job at Hai was definitely one of the best days of my life, and that job changed a lot for my family as well. I feel happy.
Written by
Mariana Fischer