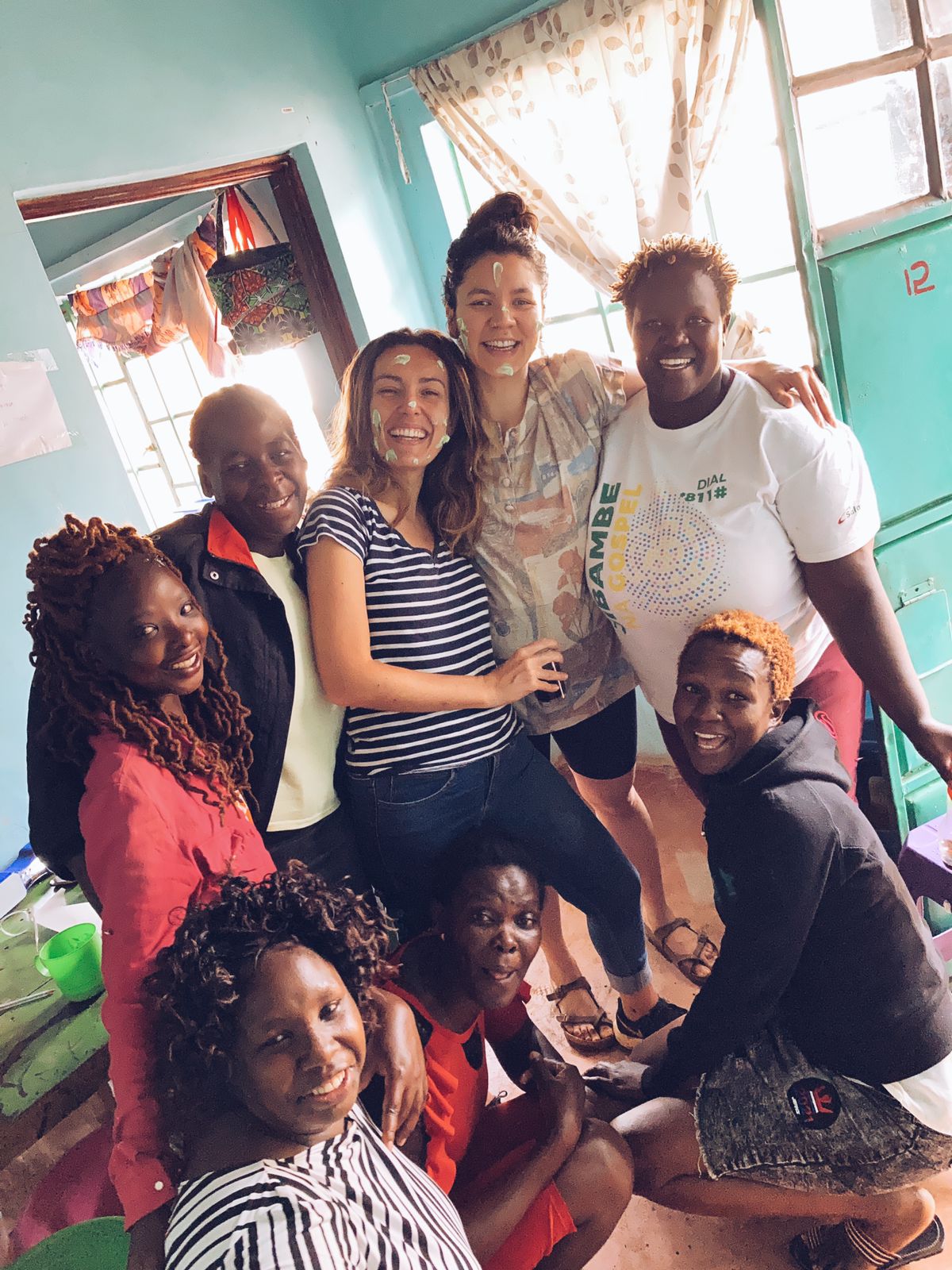 in Blog
On destination and partnership: Project Três and Hai Africa
It all started with some exchanges of messages via Facebook. I remember meeting Mari, founder of Hai Africa, seeing her work and sending her the following message:
"Lets be friends".
For those who don't know me, my name is Carla and I am the founder of the non-profit organization Project Três , which aims to promote financial and emotional stability for vulnerable women.
At the time of this message, I was living in India, where I started my project activities and lived for almost two years developing this work. Mari and I became virtual friends; she on her journey in Kenya and I in India, and from time to time we leaned on each other in moments of uncertainty and exhaustion.
In one of our message exchanges, Mari said that she would like to work with women in Kenya and that she had thought of a partnership between our projects.
Thus, the first spark of connection between Hai and Project Três emerged.
In 2017, I boarded a flight that lasted more than 48 hours, full of unforeseen events, waiting and butterflies in my stomach, and we spent almost three months together in the Kabiria community in Nairobi, Kenya, implementing the work with the women there. Priority was given to those whose children studied in Hai. We placed an advertisement in front of the school and had more than 80 people interested. Our maximum capacity was 20 women.
At that time, my specialty comes into play, which consists of analyzing the profile of women and trying to find a balance between each one of them and the group that would form. This is the key to a well-structured community capable of generating social impact.
We form a mix of women in extreme poverty with others in a slightly better condition; single, widowed and divorced women, as well as married women with a husband present. Women who had already sewn before, others who knew how to braid hair and some profiles with good signs of leadership. From this alchemy came our group, initially of 20 women.
We work on Project Três investing in improving existing skills and training new techniques and knowledge. We create products with fair labor and local raw materials and integrate women into the entire process of structuring and managing a project with social impact.
They learn about quality control, pricing, shipping and team management, confronting one of the biggest disappointments that made me stop working as a stylist - my profession for six years: the lack of transparency and ultra fractional training in the areas of production of these articles, causing disconnection and low self-esteem in the professionals involved in this chain.
The impact of this project on the Kabiria community is very inspiring. Women learned to make products that are traded internationally, some invested in developing their own businesses locally, while others found stable and sustainable jobs within Hai Africa, as is the case with Fanice.
Seeing Hai's work and the organization's commitment to the well-being of its children - and as an extension of them, their families and communities - is sensitive, profound and inspiring. In times of astronomical numbers and growth that do not respect the sustainable order of impact work, it is reenergizing to see an organization firming up in its choices and trusting in their results, with such a transformation in a community.
We continue together on our journey of social entrepreneurship in union with the women of Kabiria who inspire us so much, producing with their hands pieces that symbolize the fruits of these great changes, allowing people from all over the world to carry a bracelet, a bag, or an item with them. of decoration that spreads this message about the importance of female protagonism.
By Carla Maria de Souza
Founder of Project Three
Written by
Mariana Fischer